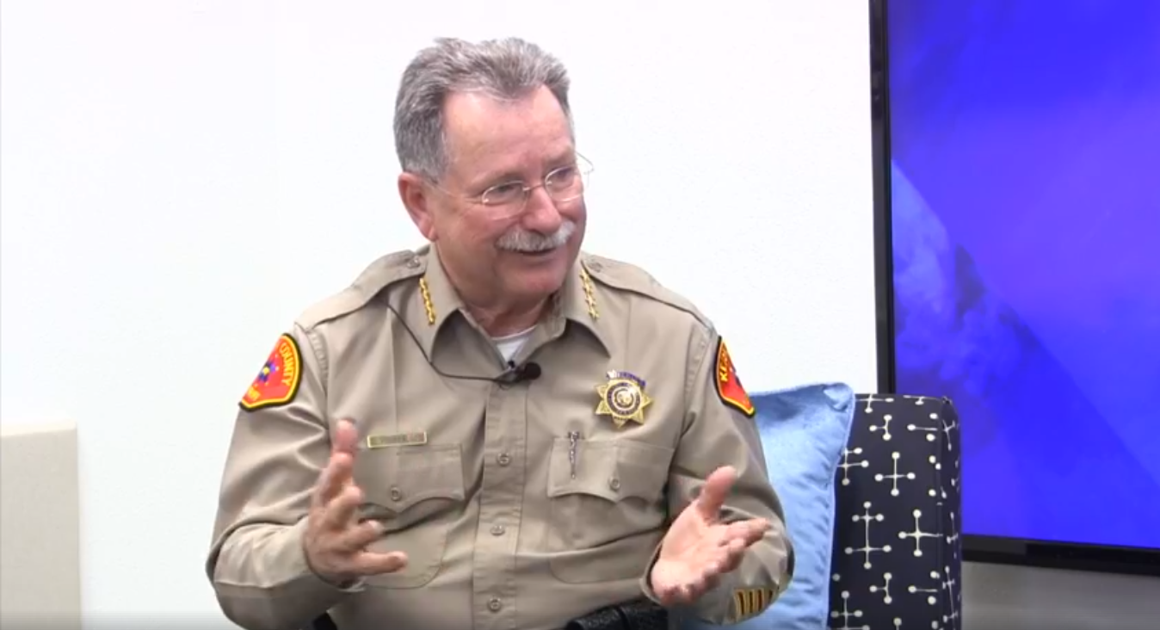 Kern County Sheriff Donny Youngblood was in the TBC Media studios Wednesday for "One on One with Robert Price," talking about the challenges facing his cash- and personnel-strapped department.
• Youngblood addressed the difficulties that the department has had in the hiring process: From 2,000 applicants for 20 positions, the KCSO was able to identify only 15 suitable candidates — and now just six of them remain in the academy.
• The failure of the county's 1-cent sales tax increase measure last November — it "went down in flames," Youngblood acknowledged — has forced the department to maintain a dubious course, with raises still on hold and mandatory overtime shifts frequent. That state of affairs has hurt morale.
• Although they disagreed on many policy issues, Youngblood said, he admired and got along well with Gov. Jerry Brown. Youngblood isn't sure what to expect from his successor, Gov. Gavin Newsom, who seems likely to push more liberal policies.