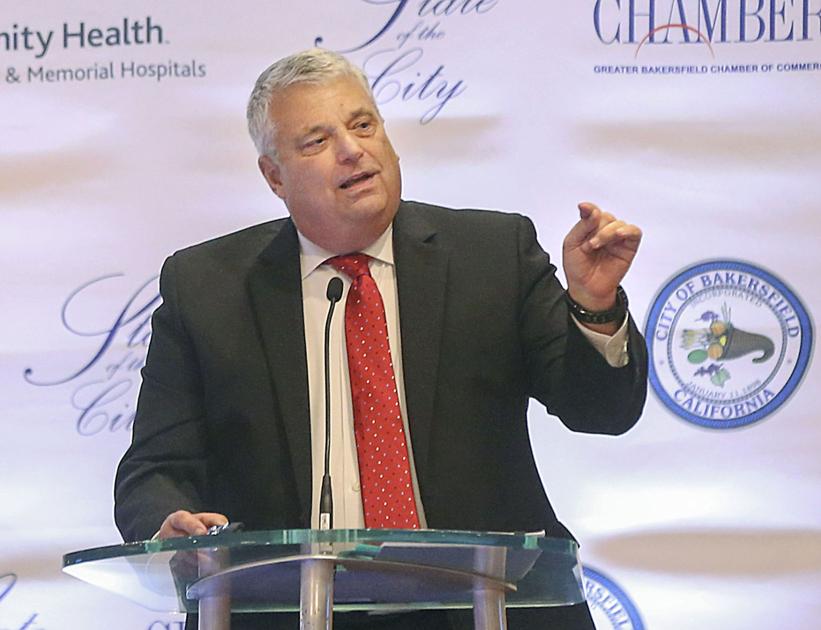 Longtime Bakersfield City Manager Alan Tandy has announced his intention to retire on or around Dec. 1 of this year.
In an email to city staff members sent out Tuesday, Tandy said he had been working as the city manager in Bakersfield for the last 27 years and has been in the city manager profession for the last 46 years.
"I've enjoyed working here a great deal," Tandy said in a phone interview. "I've been fortunate to have progressive, forward-thinking City Council members to work for."
He said the decision was somewhat difficult, but came at a time when many important city projects had come to a conclusion.
"I have had a deep commitment to being certain that the Thomas Road Improvement Program is brought to completion," he said in the email, referring to the $1.4 billion roads project that has streamlined many city interchanges. "I have also wanted to be able to leave the City in sound financial health. With the passage of the Public Safety and Vital Services Measure and the upcoming budget adoption scheduled for late June that goal is also assured."
Tandy thanked both the city council and the staff in the email.
He said he and his wife will continue to live in Bakersfield and plan to be active in the community.
Although he said he could potentially take up a part-time project at some point in the future, he didn't have any immediate plans.
"I plan to improve my pickleball game," he said.
The City Council will be responsible for appointing a new city manager. Tandy said the council hasn't had a chance to discuss next steps yet, but he planned to send them information on how to fill the job.
This story will be updated.