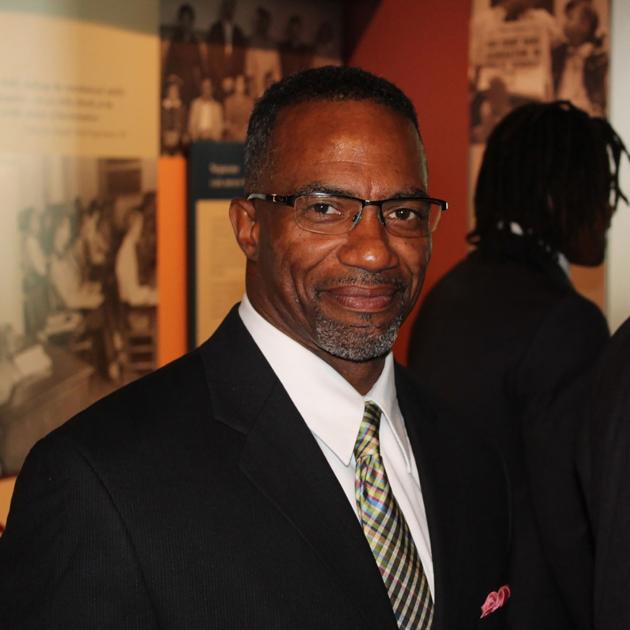 R. Todd Littlejohn has been named interim football coach at Bakersfield College, according to a news release sent by the school Wednesday morning.
Littlejohn is a Bakersfield native and a Bakersfield High School and Bakersfield College graduate, who brings NFL and Division I college coaching experience to BC.
"I'd like to thank (BC Athletic Director) Sandi Taylor for this tremendous opportunity to lead a storied program," Littlejohn said in the release. "What I learned as a college player started here and propelled me into my coaching career. I'm proud to be a member of the BC football legacy and grateful for the opportunity to come home and lead Renegade Nation into a new era."
Littlejohn returns to Bakersfield after most recently being the safeties coach and special teams coordinator at Prairie View A&M, an NCAA Division I FCS university located in Prairie View, Texas that competes in the Southwestern Athletic Conference (SWAC). For the past three years he has also been a head coach for the Tropical Bowl FBS All-Star game played in January each year in Daytona Beach, Florida.
After a prep football career at Bakersfield High School, Littlejohn came to BC where he played for both legendary Renegade coaches Gerry Collis and Carl Bowser from 1983-84 before transferring to West Texas State where he was an All-American defensive back. He then transferred to Fresno State where he played baseball for one year while earning his bachelor's degree in 1989.
Littlejohn's coaching career began in 1989 at Porterville College where he was a defensive backs coach. In 1990, he moved to Bakersfield College, where he coached the defensive backs in 1990 and 1991. After spending the 1992 and 1993 seasons instructing the defensive backs at Missouri Western State College, Littlejohn served as an assistant coach at Mount San Antonio (Calif.) College in 1994. He would then go on to coaching stints at De Anza College, the San Jose Sabercats (AFL), UCLA, Syracuse, the New York Giants (NFL), UC-Berkley, the Jacksonville Jaguars (NFL), New Mexico State University, Scottsdale Community College and most recently at Prairie View A&M.
"I am thrilled to welcome R. Todd back to his hometown of Bakersfield," Taylor said. "In this time of transition for Renegade football he brings a wealth of experience to his new duties as the interim head coach. We look forward to coach Littlejohn leading our football program."