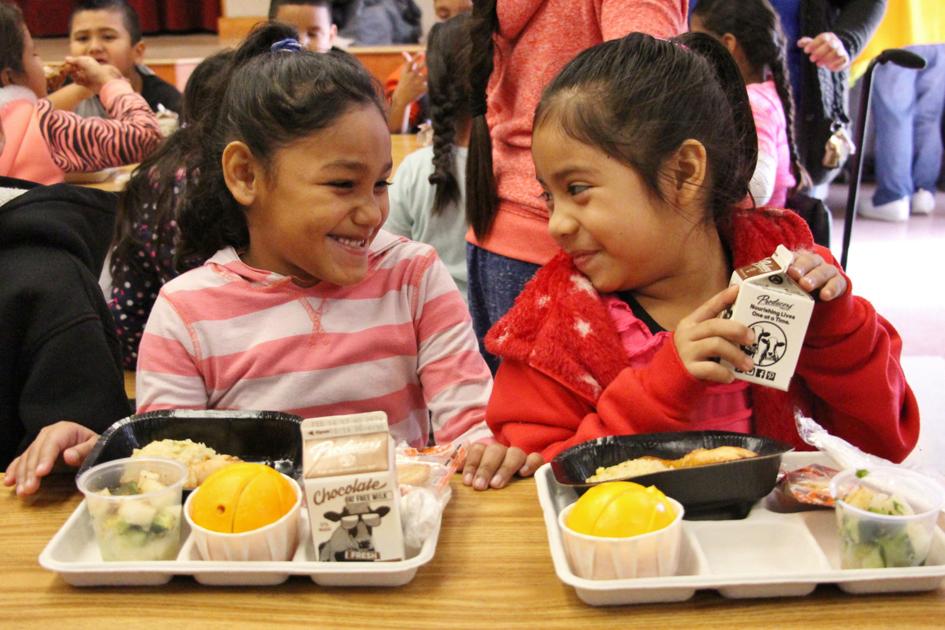 The Bakersfield City School District announced Wednesday its summer feeding program, which offers free meals to all children ages 1 to 18, will begin June 4.
From Monday through Thursday June 4 to July 11, Casa Loma, Stella Hills and Voorhies elementary schools will be serving breakfast and lunch. McKinley, Emerson and Longfellow elementary schools will serve meals Monday through Friday until June 28, July 19 and July 26, respectively.
Breakfast begins at 7 a.m.
Lunch will be served 11:30 a.m. to 1 p.m. Monday through Thursday June 4 to July 11 at Frank West, Fremont, Nichols, Mt. Vernon and Voorhies elementary schools.
According to a press release, meals are not restricted to persons living in the area of the serving site; children from all areas and school districts are welcome.
Federal regulations state that food served to participating children cannot be given to or shared with anyone.
Persons 19 years of age or older may purchase a meal at a nominal cost.
For more information, contact the Nutrition Services Department at 661-631-4733.