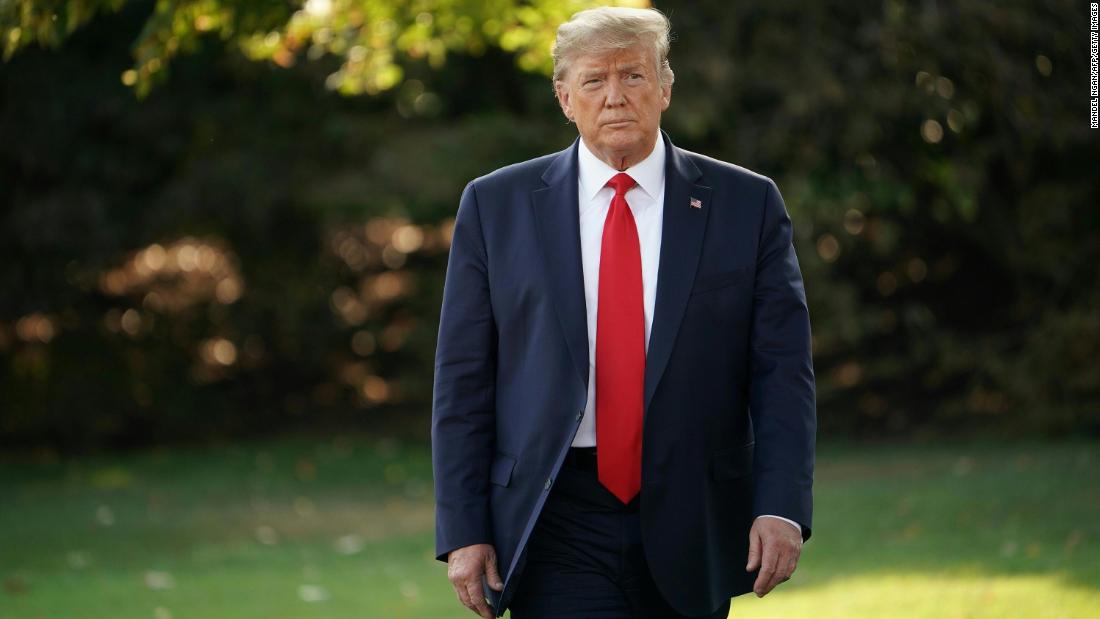 As the House presses forward with its impeachment inquiry, President Trump is traveling to Georgia today.
Trump will leave the White House at 9:45 a.m. ET, according to the White House schedule. The President often stops to take reporters' questions when he's on the White House lawn, although it's not clear if he'll do so today.
Trump will then head to Atlanta for a closed-door roundtable with supporters. He'll also attend a fundraising lunch, which is also closed to the press.
At 3 p.m. ET, Trump will speak at Black Voices for Trump event. We're not sure if he'll bring up the impeachment inquiry in his remarks.