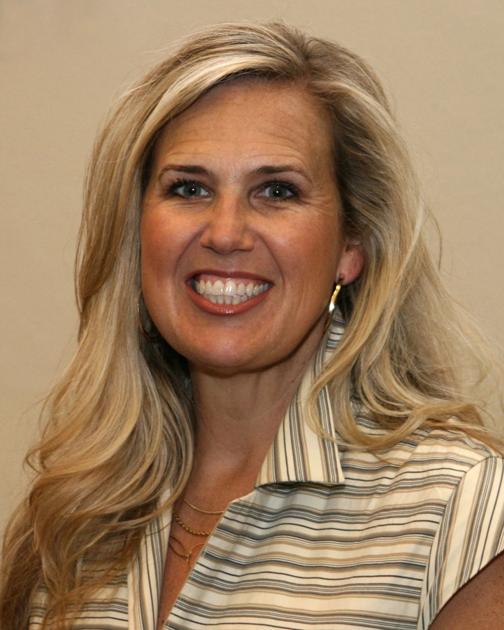 Being the first of anything can be a daunting task, but the incoming principal of the new Dr. Martin Luther King Jr. Elementary School sees it as an opportunity to plant new roots with the community.
"Whenever I take on a new project, it's to create a community for everyone and make them feel like they're part of it," said Rachelle R. Montoya, whose appointment was approved by the Bakersfield City School District board April 23.
She will serve as principal starting July 1, according to BCSD officials. The $40 million King Elementary School, located at Belle Terrace and Citadel, is expected to be open by next fall.
Education was not on Montoya's mind when she was younger. She said she originally set out to be an interior designer, which she described as her "passion." However, opportunities arose when she was in high school that would bring out her interests in education.
She and her high school classmates would visit McKinley Elementary School, where her mother worked for 30 years, and work with elementary students for a Special Olympics-type event.
"Being able to have that experience and be on the school site with kids, I started to shift my interest," she said. "There's great fulfillment watching kids blossom and grow."
From that point on, she became dedicated to education. She earned her bachelor's degree in liberal studies from Cal State Bakersfield, her reading certificate from UCLA and both her master's in educational management and administrative services credential from the University of La Verne.
She began her career in education at BCSD as an elementary school teacher in 1997 at Leo G. Pauly Elementary School, and a year later, she moved to Williams Elementary.
"I will and always will be a teacher at heart," she said. "I started in the classroom and it's one of my favorite places to be."
She later took on roles at the district office to further support and promote curriculum and standards. She served as academic coach, program specialist and supervisor for the Reading First Program before heading back to Pauly Elementary to serve as principal for nine years in 2008.
While there, she was responsible for the development, organization and implementation of instructional goals and objectives to improve and promote student academic achievement at the school site.
"I loved my time there, that school completely transformed me," she said. "I had a fabulous team, and I was very fortunate to work with a group of people that had the same goals as me."
Her most recent role was director of curriculum and instruction. According to BCSD, the district saw an increase in teacher-driven districtwide professional development attendance to more than 95 percent under her leadership. 
Selecting her as King Elementary's first principal just seemed natural, said Irma Cervantes Lancaster, BCSD public information officer.
"We've seen what she can do. She has a stellar record of leadership, helping develop curriculum and helping teachers," she said. "We're excited to have her."
Other than building a community, Montoya will focus on establishing a strong STEM curriculum for students to experience 21st century learning in preparation for college and/or career readiness.
"We're really trying to create an environment that marries STEM in core learning with literature and reading and how you make the connection," she said. "We want to create a community of thinkers that are design thinkers, that they begin to look at things differently and don't get stuck in that traditional role that may not be what fits them."
But what she is most looking forward to once the school's doors open is being around students.
"There's nothing better. Having your own little fan club doesn't get old," she said, while laughing.
Construction on King Elementary began in the summer 2018, according to BCSD. The first phase of construction for off-site improvements, utilities, roads and sidewalks is currently being completed. The next phase is now underway for the on-site improvements, parking lots, playfields, administrative/library and multipurpose buildings. Modular classroom buildings are being constructed offsite and will be put in place at the site later this fall.