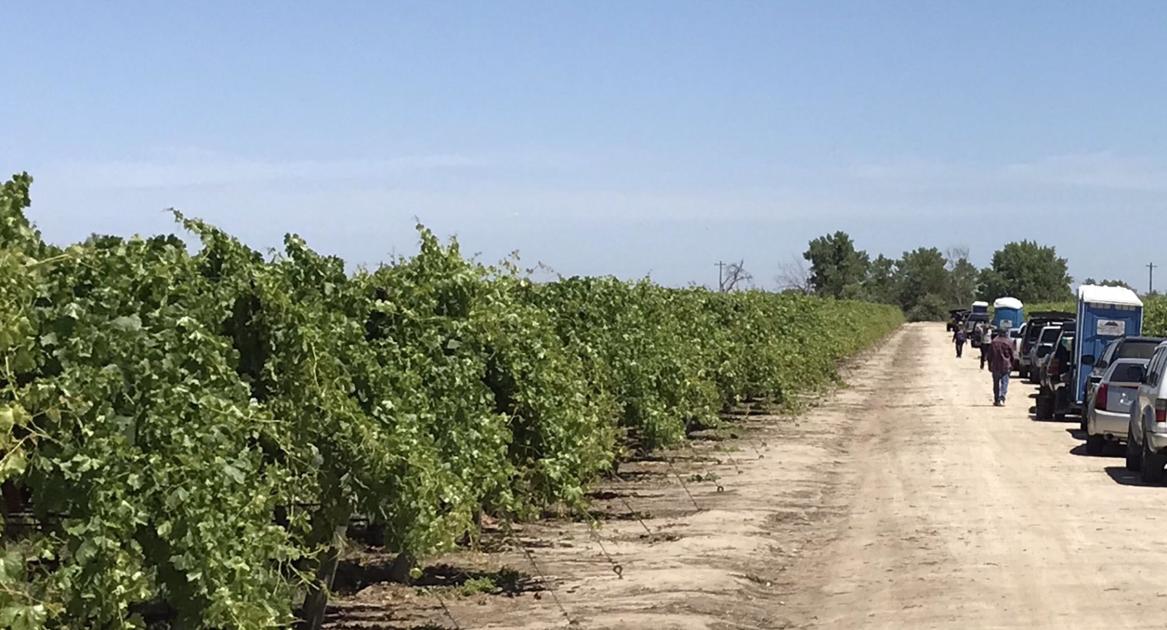 The Kern County Public Health Services department is investigating possible pesticide exposure at a vineyard on Saturday.
The department said its HAZMAT team is on site at a grape vineyard off Whisler Road near McFarland after at least seven farm workers began getting sick at around 7 a.m., complaining of smelling a strong chemical odor, shakiness, headache, throat irritation and nausea.
Two of the farm workers ended up vomiting at the vineyard, Public Health said. They were all taken together, possibly by a supervisor, to Central Valley Occupational on Truxtun Avenue to get checked out.
The department said six of them reported feeling better and have headed home. Another person was taken to a local hospital due to complications from underlying health conditions.
Public Health crews remain at the scene in an attempt to determine the cause of the sickness. So far, the department said they have not been able to determine if a pesticide had been applied in the area. The case is still under investigation.
Any other workers who feel they may have been exposed and are experiencing symptoms are urged to seek immediate medical treatment.