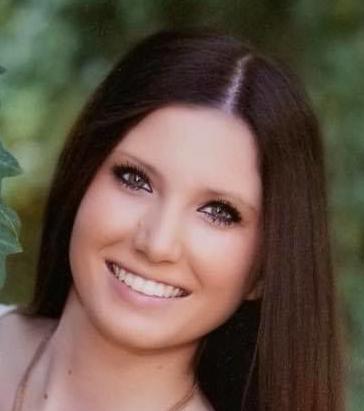 As the one-year anniversary of her daughter's disappearance approached, Jane Parrent checked herself in to the intensive therapy workshop outside of Nashville, Tennessee.
She had been referred to the workshop by Phil McGraw, better known as Dr. Phil, after she and the other mothers of the Bakersfield 3 appeared on his show in January.
The Dr. Phil Show paid for the services provided by Onsite, which offers therapy for guests struggling to "break the cycles that hold them back," according to the business' website.
"I had my own little cabin," Parrent said. "They take your phone from you. There's no TV or radio. So nothing to distract you, and you just learn coping techniques and ways to handle stuff."
For a week, Parrent participated in daylong therapy sessions she said prepared her to cope with the disappearance of her daughter, Baylee Despot, who went missing in April 2018 without a trace, and whose disappearance has been linked to the homicides of Micah Holsonbake and James Kulstad that have collectively come to become known as the Bakersfield 3.
"It was very intense. A lot of crying a lot of soul searching," she said. "It was almost like I didn't want to come home because I didn't have the day-to-day nightmare to live with."
But Parrent left the therapy sessions with more than just a new perspective. The workshop's musical therapist Tyler Hayes – a professional musician who has written songs for Hilary Duff and Rob Thomas, the lead singer of Matchbox Twenty – composed a song about Despot. Parrent hopes the song brings comfort to parents of missing children.
"I cried when she sung it through the first time because it's exactly my story. It's exactly Baylee's story," Parrent said. "I listen to it a couple of times a day or more."
Titled "One More Day (that girl of mine)," the song was composed during a morning therapy session and recorded later. Parrent received the song earlier this week and posted it online on Wednesday.
The song spread quickly on social media.
"Beautiful. Simply beautiful," a woman identified as Laura Daniel Pixler wrote on Facebook.
Despot's case, along with the cases of Holsonbake and Kulstad remain unsolved. As they wait for a resolution, the mothers of the Bakersfield 3 have advocated for numerous victim's rights causes.
Parrent said she hoped the song could not only help inspire somebody with information on her daughter's case to come forward, but also aid victims of crimes.
"I hope it helps other victim's families and brings awareness for other people to talk because it's a nightmare every day," she said. "It's horrible."
The song can be found on the Bakersfield 3 Facebook page or on the Bakersfield 3 Soundcloud account.