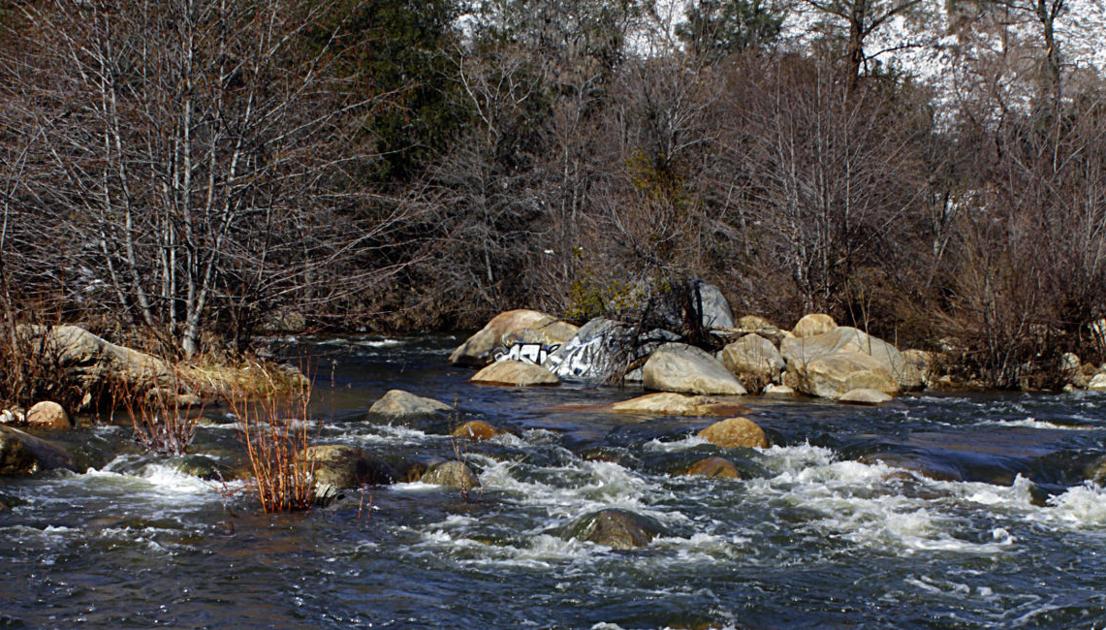 There's a lot of ice and snow in the mountains that feed water to the farms and cities of Kern County.
Estimates vary, and can change as the water year progresses, but the Kern River basin, the rivers and streams that collect the water that flows into Isabella Lake and downstream toward Bakersfield, is estimated to be at 172 percent of normal, possibly more.
And all that ice and snow is starting to melt, big time.
"Historically, the peak melt will come sometime between May 26 and the first of June," said John W. Ryan, hydrographic supervisor for the city of Bakersfield.
Are local water managers ready?
Like most water watchers, Dana Munn, general manager of the Shafter-Wasco Irrigation District, has been working on developing more room to store water in wet years like this one for use in dry years.
He has worked to develop new recharge ponds to store an extra 10,000 acre feet of water per year. An acre foot of water is about enough to fill a football field one foot deep.
"In a big water year, you tuck away that water anywhere you can," he said. "You can't build a big, expensive reservoir. The best way is underground."
Munn would like to double that newer space to 20,000 acre feet, but it takes money and a willing land seller and government approval.
Shafter-Wasco doesn't have Kern River water rights, though it can buy Kern water on the spot market.
But Shafter-Wasco does receive water via the Friant-Kern Canal, the 152-mile water delivery channel for the Central Valley Project that ends at the Kern River. That water is sourced from the San Joaquin River, whose snowpack is estimated roughly around 150 percent.
With California's critical drought crisis not that far behind in the rear-view mirror, water managers want to make sure there's space in reservoirs or water recharge ponds. Farms and cities rely on water being there when it's time to irrigate crops — or when we turn on our faucets at home.
Ryan with the city of Bakersfield said water has been flowing in the river channel through Bakersfield for weeks, and that has a natural recharge process that "benefits the whole groundwater basin."
Besides the city's 2,800 acres of recharge capacity west of Bakersfield, Ryan said the city is taking advantage of Truxtun Lake and an additional lake nearby for additional percolation into the aquifer.
The city has other options as well.
"It's not just the city," Ryan said. "Everybody wants to put away water. We all work together in a big year." 
Rosedale-Rio Bravo Water Storage District is all about replenishing groundwater pumped by users. This is accomplished through the importation and recharge of surface water into the groundwater aquifer through a series of canals and ponds.
Eric Averett, general manager of the district, said expanding the capacity to recharge has been ongoing for more than a decade.
In ballpark figures, he said, 10 years ago the district could recharge 300,000 acre feet per year.
"Now we're close to 400,000," he said.
For comparison, Isabella Lake at its current restricted pool can hold a maximum 360,000 acre feet.
Of course, much of this will get easier once the Isabella Dam repair project is complete early next decade, giving Munn and the Army Corps of Engineers much more flexibility to store more water in the lake in big water years.
"The current operating model," Munn said, "is to touch the 360,000 acre foot storage limit, but not to go over it."
That "touch" is expected to happen in early June.