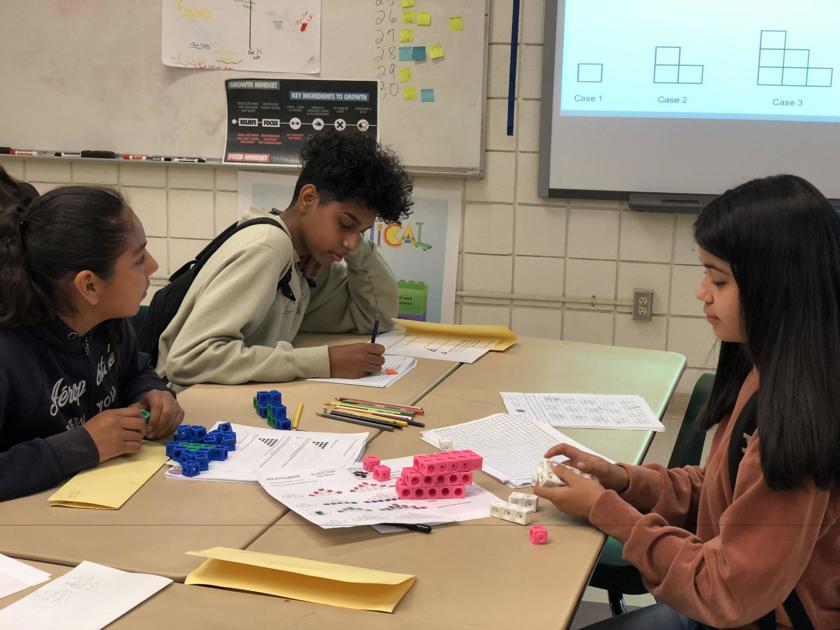 Just because school is out for the regular academic year does not mean students are not hitting the books this summer.
Summer school is well underway across 18 comprehensive school sites along with five alternative education sites in the Kern High School District, said Erin Briscoe-Clarke, public information officer.
The summer semester began June 3, with Mira Monte, Kern Valley and Nueva Continuation high schools beginning June 4.
This year, there are 18,596 students enrolled in summer school in the district, which runs through July 12. Last year the district saw 16,994 students enrolled in summer school.
As far as what classes are available, "each school offers courses based on the needs of their students," Briscoe-Clarke said. Many sites offer remedial courses in science, math and English and ones specifically dedicated to introducing incoming freshmen to high school.
At West High School, 995 students are taking advantage of summer school classes, said assistant principal of administration Fabian Buckner, about half of the school's approximate 2,000 population. By taking those additional classes, many are avoiding the dreaded "summer slide," a phenomenon that suggests students lose the skills they learned from the school year during the summer months.
"Any time we have students on campus, it's better for us and them," said incoming principal Megan Gregor. 
Courses that are available for students to take at West High School include advanced algebra, biology and history for English learners, science, physical education and health.
On Friday, students in the math mindset class were working in groups to find patterns in different shapes by using blocks. The course, aimed at incoming freshmen, focuses on mathematical concepts that will change how students view the subject and their success with it, Gregor explained.
Students who did not pass their introduction to physical science course have another chance at success by taking Nicole Rodriguez's makeup class. One concept students learned about Friday was the difference between covalent and ionic bonds.
There is also an introduction to West High School class, called summer bridge, that teaches incoming freshmen the school's value system.
Buckner explained Viking PRIDE consists of "participation, responsibility, integrity, determination and empathy."
"We really are a Viking family here, and we strive to teach those lessons early on," he added.
Each day students rotate between three teachers that share note taking skills and how best to prepare for the change from middle school to high school.
One teacher they see is Christina Davis, whose English class was busy working on comprehension analysis questions Friday.
"It's exciting stuff they're working on today," she said, laughing.
West High students can learn a semester's worth of skills and concepts in three weeks and earn five credits. If they choose to attend summer school for six weeks, they will earn 10 credits. There are also afternoon online classes available both semesters, so if a student chooses to take advantage of both a morning class and afternoon online class, they can earn a maximum of 20 credits. However, Gregor said most students do not choose to take on four total classes over the summer.
Teachers in the district also have "summer school" of their own, where they meet all throughout June to build curriculum for the following school year.