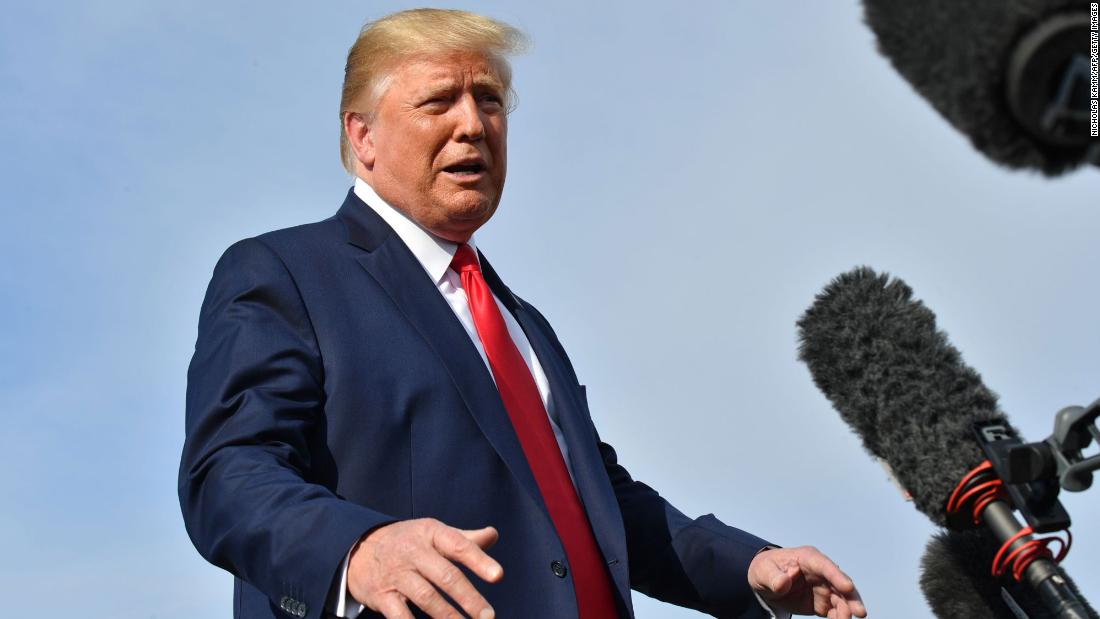 President Trump said he would like an impeachment trial and continued to disparage former Ambassador Marie Yovanovitch during an appearance on Fox News this morning.
"I want a trial," he said in a telephone interview, railing against the inquiry.
He said he wants Hunter Biden and Adam Schiff to testify, claiming he knows "exactly" who the whistleblower is.
Trump also went after Yovanovitch, the former US Ambassador to Ukraine who testified publicly last week.
"The ambassador, the woman, she wouldn't even put up, she's an Obama person," Trump said of Yovanovitch. He said he asked his team "why are you being so kind" to Yovanovitch and was told "she's a woman – we have to be nice."
"I heard bad things," Trump said, inaccurately saying that Ukrainian President Volodymyr Zelensky brought her up during the call. Trump brought her up.
Trump claimed that Yovanovitch "wouldn't hang my picture in the embassy" and "wouldn't defend" him.
"This was not an angel, this woman, okay? And there were a lot of things that she did that I didn't like," he said.
Trump said he doesn't know a number of the witnesses who have testified in the impeachment inquiry, such as Kurt Volker. As for US Ambassador to the EU Gordon Sondland, Trump said he "hardly" knows him.
Trump questioned why Sondland was working so closely with Ukraine – which was something Sondland addressed during his testimony.
"I've had a couple of conversations, I've seen him hanging around, you know, when I go to Europe, but he was really a European Union Ambassador, and all of a sudden, he is working on this, you know, ask about that," he said.