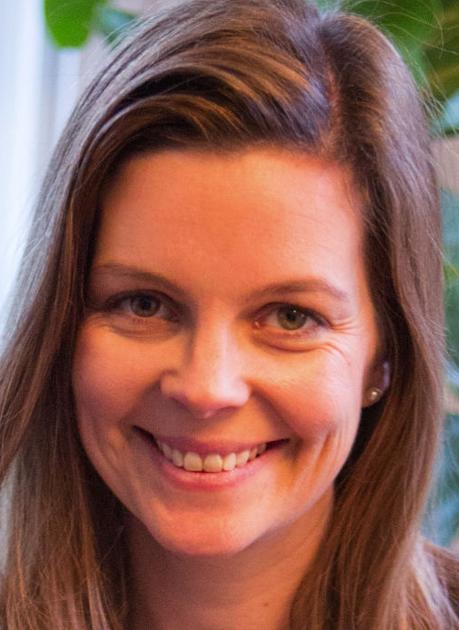 The popularity of audio podcasting is sharply on the rise. The medium is great for niche audiences because of its ability to take listeners on a deep dive into specific topics. It is within this context that I've found myself quickly devouring each crisp episode of our city's newest locally produced show. It's called Hello! Bakersfield.
It's always a thrill for me to watch local professionals introduce popular ideas to Bakersfield in a fresh way, but this time it feels different. You see, I am a longtime podcast enthusiast. I've learned so many things from podcasts over the years — some sweet, some fascinating, some bizarre, some mind-blowing. I just finished bingeing Dr. Death, I'm officially hooked on Crime Junkie (I do not advise listening while home alone at night … eek!), and Hidden Brain is an old standby. I don't make much time for television these days, but I love the convenient escape that podcasts provide. They allow me to multitask. I can listen to a show in short bits while driving to work or the grocery store, making dinner, on a walk or as a mental break at the office. I love that they provide exposure to so many distinct topics. And now we have a well-produced local show hosted by a diverse group of likable personalities that promotes all of the things that make this community compelling.
I related strongly to writer Stella Blackmon when she shared:
"Here's the thing about podcasts: They're like your funny, smart friends whispering stories in your ear anytime you like… You can pause them if they're talking too much. You can make them speak at double speed just for kicks. You don't even have to talk back — though often you do anyway! For me, these audio episodes make me laugh, keep me company and they teach me things I'll never forget."
Rachel Magnus, curator for the Bakersfield Museum of Art, and Ward 2 Councilman Andrae Gonzales first developed the idea for the show (original title: "The Curator and the Councilman"), but soon decided it would be more engaging if they incorporated additional voices and perspectives. They added two other hosts: Jesus Martell Gonzalez, strategic development coordinator for Dignity Health, and Carla Barrientos, program specialist with Kern County Superintendent of Schools. Read on for insights from Magnus and Gonzalez if you're curious about this new show, why it's worth the half hour or so it takes to listen and what it means for our city.
Question: Why you are passionate about the mission of Hello! Bakersfield?
Answer (Magnus): The podcast allows me to have conversations with people from all over who are contributing to our local culture. Place, where we choose to live, is often overlooked as a source of inspiration. People are more apt to find inspiration in a book, a hero they see on TV or a museum 5,000 miles away than something in their own back yard. My hope is that the podcast sheds light on the many beautiful, creative and innovative people who are contributing to Bakersfield and ultimately inspires local pride.
(Gonzalez): There is so much beautiful diversity that exists within our community that often goes unnoticed. As a transplant myself, I often overlooked what the city had to offer in terms of community, the creative arts and the opportunities to get connected. I firmly believe that showcasing creative talent and collaborative efforts that are reshaping our city is important to change the narrative about Bakersfield.
Q: What is the specific audience you'd like to reach with Hello! Bakersfield?
A (Magnus): From our podcast's inception, the audience has been at the center of all conversations in the development process. Hello! Bakersfield hosts conversations for people living in Bakersfield who want to hear more about what's going on in the community. Our hope is that it will also be found by outsiders who are considering relocating to Bakersfield as a way to understand our local culture.
(Gonzalez): It's important to reach people who may have a limited view of Bakersfield and to paint a picture of what goes on socially, politically and creatively. Bakersfield is on the horizon of something new and exciting and is evolving as its residents continue to collaborate with one another to grow our city into a welcoming and vibrant place for future generations. It's important to share that journey.
Q: What sets this podcast apart from those that already exist in Bakersfield?
A (Gonzalez): It is hosted by a diverse group of individuals who are deeply rooted in Bakersfield and offer a fresh perspective on what it means to be in Bakersfield.
Q: What are some tricky parts of being the host of a local audio podcast?
A (Magnus): The four of us have become very close and also very comfortable with Brian Boozer at Aum Studio, which is wonderful for the friendly banter that happens on the show but at times I have to remind myself I am not in a living room chatting with close friends. This will be released to the public! I wouldn't say that I am censoring myself; it's more a gentle reminder of boundaries and professionalism. Even so, listeners will not have trouble identifying each of our personalities and passions.
Q: Who came up with the name? What do you hope it conveys?
A (Magnus): We debated for quite some time. I would be willing to bet it was Jesus as he is our marketing master and the king of catch phrases. The name Hello! Bakersfield is intended to elicit hopefulness, provoke questions and also stimulate familiarity.
(Gonzalez): It was definitely a collaborative effort within the group. We toyed with many different names but ultimately decided on Hello! Bakersfield as every conversation begins with a hello. It portrays respect and a willingness to talk about anything and everything Bakersfield.
Q: How do you hope this podcast helps to promote arts and culture in the local community?
A (Gonzalez): Coming from a large metropolitan city, I saw the importance of the creative arts and the positive impact it can have on a city's economy. Studies have shown that investment in the arts can lead to substantial economic growth. This podcast will help highlight and place greater value on the artistic movement happening in Bakersfield.