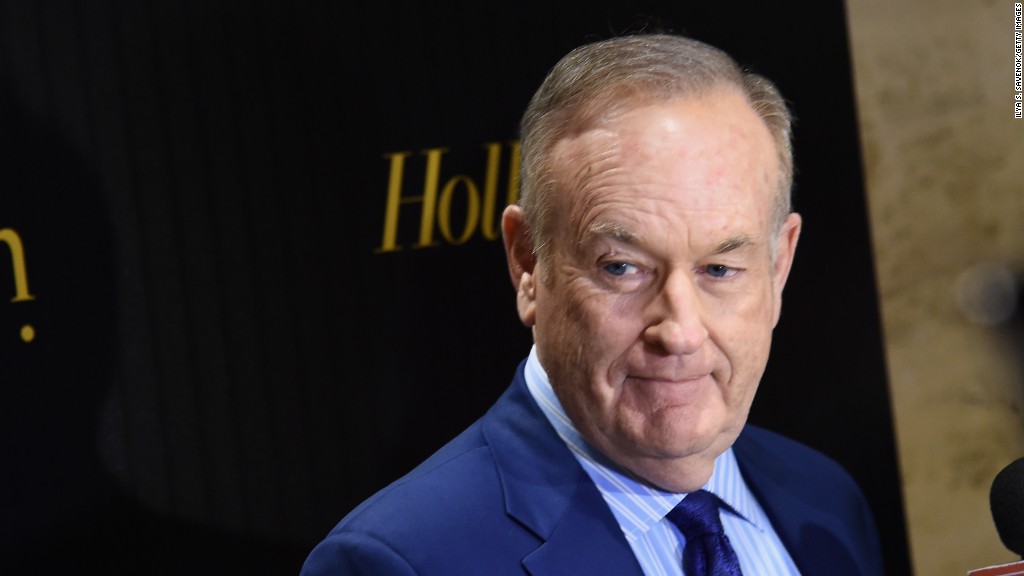 Bill O'Reilly's 21-year career at Fox News has come to a sudden and ignoble end.
"The O'Reilly Factor" has been canceled amid a cloud of harassment allegations against the conservative broadcaster.
Rupert Murdoch and his sons James and Lachlan, who run 21st Century Fox, made the announcement Wednesday afternoon.
"After a thorough and careful review of the allegations, the Company and Bill O'Reilly have agreed that Bill O'Reilly will not be returning to the Fox News Channel," Fox said.
In a statement of his own released later Wednesday afternoon, O'Reilly said, "Over the past 20 years at Fox News, I have been extremely proud to launch and lead one of the most successful news programs in history… It is tremendously disheartening that we part ways due to completely unfounded claims. But that is the unfortunate reality many of us in the public eye must live with today. I will always look back on my time at Fox with great pride in the unprecedented success we achieved and with my deepest gratitude to all my dedicated viewers. I wish only the best for Fox News Channel."
It is unclear if Fox News is paying O'Reilly. The host is presumably owed tens of millions of dollars under the terms of his multi-year contract, though it is not clear what sort of clauses the contract may have contained to allow Fox News to get out of the deal.
O'Reilly's departure was precipitated by a New York Times report earlier this month that O'Reilly, Fox and 21st Century Fox had reached settlements totaling $13 million with five women who had accused O'Reilly of sexual harassment or verbal abuse. In the wake of the Times' report, at least 60 advertisers told Fox to remove their commercials from "The O'Reilly Factor."
Still, this is a turn of events that was unthinkable even three weeks ago, and it is unknown how O'Reilly will respond to Fox's decision. His representatives have not yet commented, but his lawyer indicated that a statement would be forthcoming.
In a letter to employees obtained by CNN, 21st Century Fox patriarch Rupert Murdoch said the decision "follows an extensive review done in collaboration with outside counsel."
"By ratings standards, Bill O'Reilly is one of the most accomplished TV personalities in the history of cable news," the three wrote. "In fact, his success by any measure is indisputable. Fox News has demonstrated again and again the strength of its talent bench. We have full confidence that the network will continue to be a powerhouse in cable news.
"Lastly, and most importantly, we want to underscore our consistent commitment to fostering a work environment built on the values of trust and respect."
The letter concluded with an apparent nod to morale problems within Fox News recently.
"I understand how difficult this has been for many of you," it said. "Thank you for your hard work, patience, and for the great job you all do delivering news and opinion to millions of Americans whose trust you earn every day. I look forward to even more success in the coming years."
Almost immediately after the announcement of O'Reilly's departure, Fox released its new, O'Reilly-less lineup, which will start Monday, the day O'Reilly had been scheduled to return from vacation.
Tucker Carlson will be moving from 9 p.m. to take over O'Reilly's 8 p.m. slot, while "The Five" will move to 9 p.m. with new co-host Jesse Watters. Eric Bolling, who had been a co-host of "The Five," is taking the 5 p.m. hour by himself, though his new show will not debut until May 1.
Liberal groups which had long opposed O'Reilly, and had been pushing advertisers to join the boycott, celebrated the news Wednesday.
"Advertisers fled because they immediately recognized what Fox News has ignored for over a decade: that serial sexual harassment is not only wrong, but bad for business. Without advertisers, Bill O'Reilly's show was no longer commercially viable. Fox News had no choice but to fire O'Reilly. Accountability came from the outside, not from within," Media Matters for America president Angelo Carusone said in a statement.
— CNNMoney's Tom Kludt contributed reporting.
CNNMoney (New York) First published April 19, 2017: 2:31 PM ET