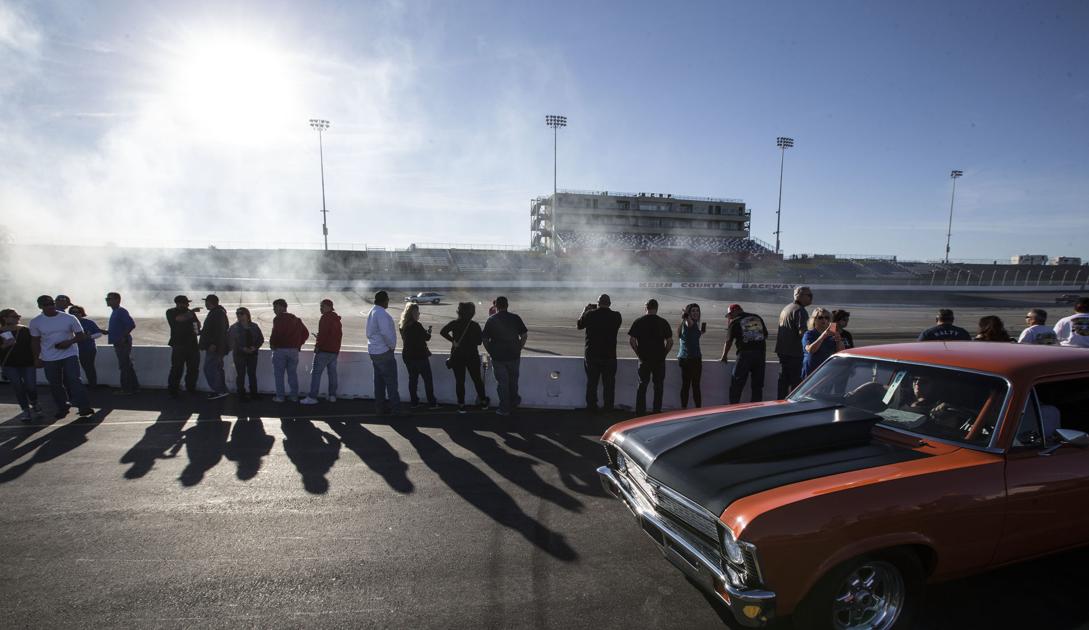 The Kern County Raceway Park is in the planning stages for providing a sanctioned outlet for local street racers, however they are in need of resources to continue moving forward, according to Steve Hughes, media and marketing director at the track.
The raceway has already received monetary commitments for the endeavor, yet is in need of equipment such as new barriers. Hughes also explained that the raceway will need to pay for the required levels of insurance as well as having money for an on-site EMT.
"Obviously our first priority is safety, for competitors and spectators," said Hughes. "Monetary support is one thing, but if there are services that we could have donated, those would be a big help in closing the gap to making this happen."
Hughes said that the raceway would be open to hosting events such as a "burnout box" and the potential for a drag race strip. There would be a small fee for participants, according to Hughes, which is not limited to only street racers.
"We want this to be open to anybody whether you're a street racer or just want to bring your daily driver out to the track to race," Hughes said.
Bakersfield City Councilmember Chris Parlier said that he's committed to contributing $1,000 towards the sanctioned events, which he originally stated at the Jan. 21 public forum at Independence High School.
"We need a pool of money to host a few events," Parlier said. "I think we've been pretty successful so far."
Gurinder Singh Basra, president and founder of the Sikh Riders for America, has pledged to donate $1,000 to the raceway as well.
"Our intention is to help the community. I have seen it while on Stockdale Highway and they go crazy speeds and are driving very unsafe," Basra said. "My mindset is that it's completely wrong what they're doing."
Basra also said the Sikh Riders for America will be open to contributing additional funds if seen necessary, as well as some members volunteering for the events.
Hughes was extremely grateful for Parlier and Basra's commitments.
"Anything helps, and it's so helpful that a citizen — even though he's a City Council member — would want to take 1,000 dollars out of his own pocket is amazing," Hughes said. "Also, the entire Sikh community is so helpful to things like this. When they see a need, they're always very generous."
Curtailing the issue of illegal street racing is a topic that Basra is passionate about and feels this is a good opportunity to create a safer community and promote local businesses.
"First, our teenagers (who are involved in street racing) are all precious to somebody in their family. Having (street racing events) at Kern County Raceway Park is for their safety," Basra said. "Second, (doing this) will help the kern raceways and will support a local business and help the community in a bigger sense and help get some teenagers off of the street."
Both Hughes and Basra took further action in finding a solution to illegal street racing following the Nov. 24 death of Maria Blaney Navarro as a result of a street race on Old River Road. Leading up to the incident community complaints on street racing were prevalent, particularly from residents in southwest Bakersfield.
Hughes explained that he doesn't think this will necessarily solve the street racing problem but it's an opportunity to have some events open to street racers and other "outlaw racers." He cited friends that own raceways across the country have had success with similar tactics.
"We already didn't want folks doing burnouts on our city streets or doing it in my neighborhood," Hughes said.
At a Thursday morning meeting of the Safe Neighborhoods and Community Relations committee, Bakersfield Police Department's Interim Chief of Police Greg Terry presented heat maps from data compiled on illegal street racing in town since 2017. While a stretch of Gosford Road in southwest Bakersfield has been the hotspot of street racing activity over the years, activity has increased in other regions throughout town.
Terry said collaboration is currently underway between BPD, California Highway Patrol and Kern County Parks Rangers to continue monitoring the issue. Since Nov. 23, BPD has initiated 179 traffic stops, impounded 26 vehicles and written 130 citations pertaining to street racing.