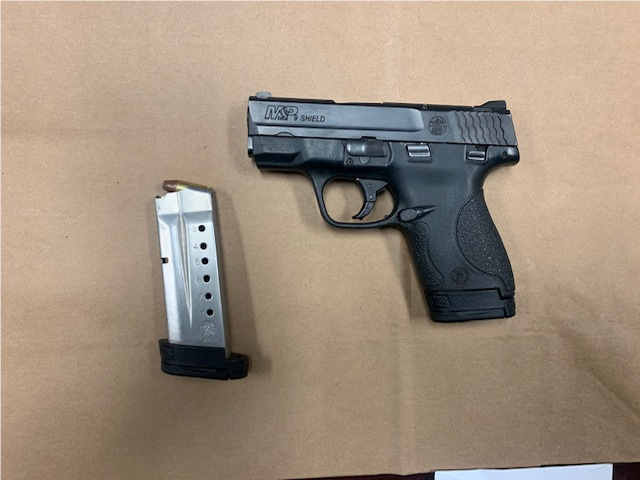 The Bakersfield Police Department made nine arrests after the city's ShotSpotter system indicated two rounds had been fired from the backyard of a residence at the 100 block of Clyde Street, according to a news release.
The Kern County Sheriff Department assisted BPD with an airship that observed three subjects in the backyard where shots were fired from, the release said. Law enforcement observed one of the subjects concealed an item inside a clothes dryer in the yard before all three subjects entered the residence, according to the release.
Officers responded and observed a spent 9mm casing in the yard and found the object inside the dryer to be a loaded 9mm handgun, police said in the release.
The weapon was determined to be a stolen firearm out of Turlock and after three hours, police detained nine suspects from inside the residence, according to the release.
The release says the three suspects observed by the airship were Enrique Cruz, 36, Valdamar Correra, 25, and Ponciano Monje, 27, who were all arrested on suspicion of negligent discharge of a firearm and possession of stolen property.
The other six subjects from the residence were arrested on suspicion of delaying and obstructing an investigation. All nine were booked into the Kern County jail.