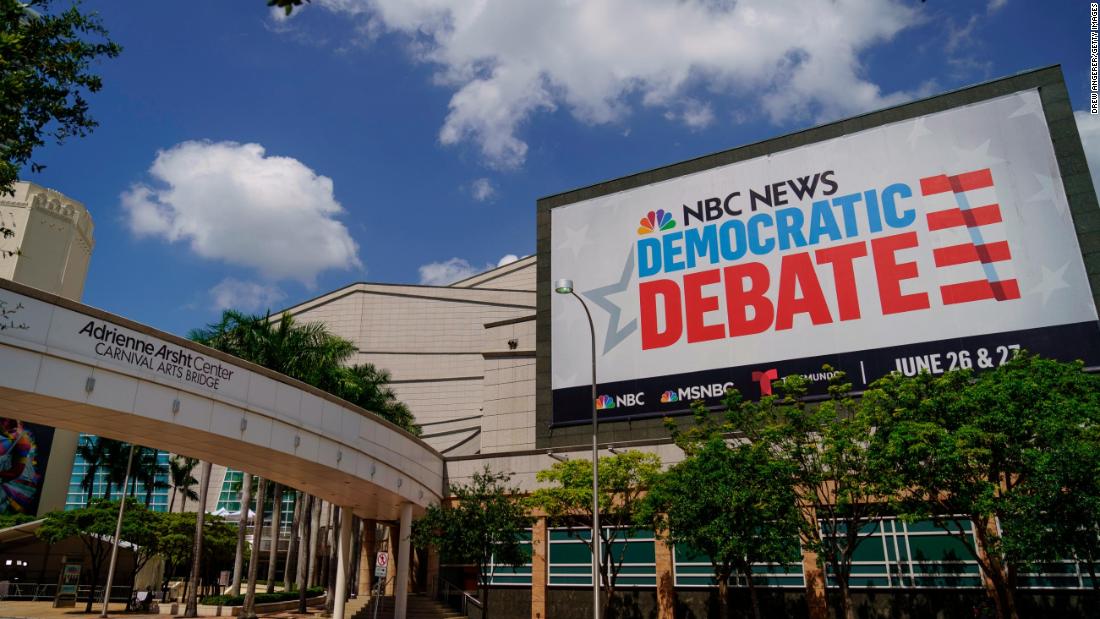 The opening volleys of the second Democratic primary debate offered an immediate contrast between the candidates' competing ideas about the direction of the party — thanks in large part to former Colorado Gov. John Hickenlooper.
Sen. Bernie Sanders took the first question, talking up his Medicare for all plan. In response to a question from the moderator, he said that taxes would go up in order to make it happen. His argument: Health care costs for would go down, creating a net financial benefit.
Former Vice President Joe Biden got the next question: about his remarks to donors that nothing would "fundamentally change" for them if he were elected. Biden responded by attacking Trump and and promising to end his tax cuts for the rich.
"Donald Trump thinks Wall Street built America," Biden said. "Ordinary middle class Americans built America."
But it was Hickenlooper who laid bare the party's internal divisions in response to a question about Sanders' democratic socialism.
"​I think that the bottom line is we don't clearly define we​ ​are not socialists, the Republicans are going to come at us every way we can and call us socialists​," he said.​ If you look at the green new deal which I admire the sense of urgency and doing climate change, I'm a scientist, but we can't promise every American a government job."
Hickenlooper has been a vocal critic of Sanders and, in just a sentence or two, summarized party moderates' argument against him.