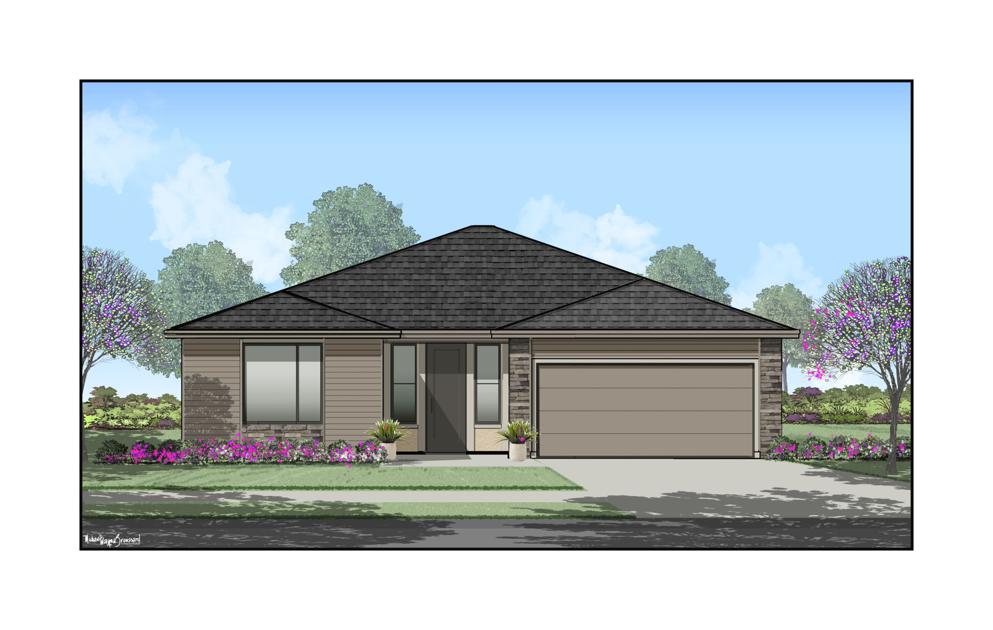 Tickets for the 17th Annual Bakersfield St. Jude Dream Home Giveaway will go on sale first thing Friday morning.
Tickets will go on sale at 5 a.m. during a live sell-a-thon on KBAK Eyewitness News, as viewers can call 1-800-385-9134 to purchase tickets. Tickets will also be available at any Kern Schools Federal Credit Union outlet.
The tickets, which cost $100, provide participants with an opportunity to win the Bakersfield St. Jude Dream Home, a three-bedroom, two-bath house worth an estimated $300,000 and located in the Montana Ridge community in southwest Bakersfield. Built by John Balfanz Homes, the 1,750-square-foot home will feature a single story contemporary design, large kitchen with center island and professional appliances, an open dining room tailor made for family gatherings and entertainment, and a master suite with an oversized shower and large walk-in closet.
There will be 11,250 tickets up for sale prior to April 23, which is the day a winner will announced on KBAK Eyewitness News at 6 p.m. All tickets reserved by Jan. 31 will be entered to win a cruise for two courtesy of Carnival Cruise line. Other prizes up for grabs leading up to the house giveaway include a year's worth of fuel courtesy of Greg's Petroleum Service; and a seven-day, all-inclusive trip to Jamaica.
Last year, tickets sold out five days before the dream home's winner was announced, according to St. Jude spokeswoman Amanda Soto.
The St. Jude Dream Giveaway benefits the lifesaving work of St. Jude Children's Research Hospital, one of the world's premier pediatric cancer research centers. Treatments invented at St. Jude have helped push the overall childhood cancer survival rate from 20 percent to 80 percent since the hospital opened more than 50 years ago. In a news release, St. Jude said it's working to drive the overall survival rate for childhood cancer to 90 percent, and won't stop until no child dies from cancer.